Last week I had to do a workshop about WolframAlpha, and I noticed that there are three different feature sets: not logged in, logged in, logged in to Pro.
I needed to know which login settings provided which features (especially for giving workshops and working with students), so I decided to be thorough about it.  You can download the PDF of this document, Guide to Wolfram Alpha Features, as well.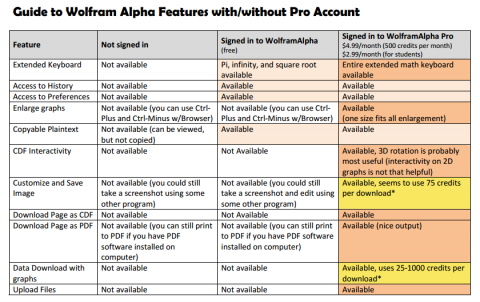 Hope this makes the decision-making a little easier for you!