This is a delightful exercise that everyone seems to love. WolframAlpha will provide you with an extremely detailed analysis of your own Facebook data including visualizations, world clouds, graphs, and more.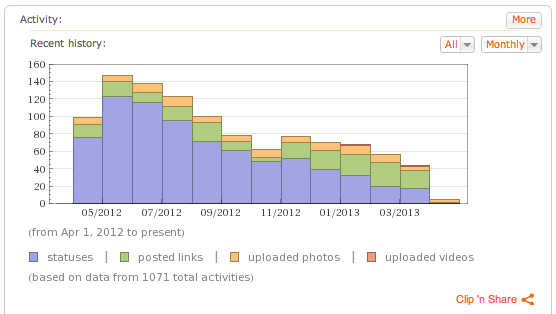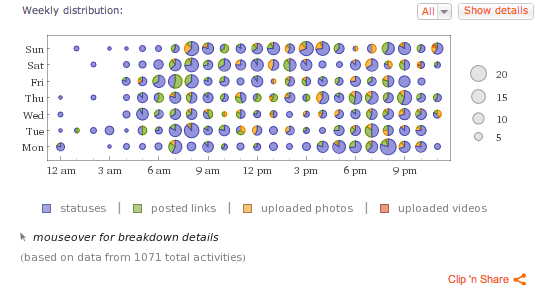 Here's how:
Go to WolframAlpha.com.
Type "Facebook Report" and execute the search.
Allow WolframAlpha to have access to your Facebook account by clicking on "Analyze my Facebook Data" and following the directions.
Wait while the data is analyzed.
Note: Sometimes the report seems to stall after 100% of the data is analyzed. If this happens, simply repeat steps 1-3. The second time, the report seems to load just fine.
Enjoy!